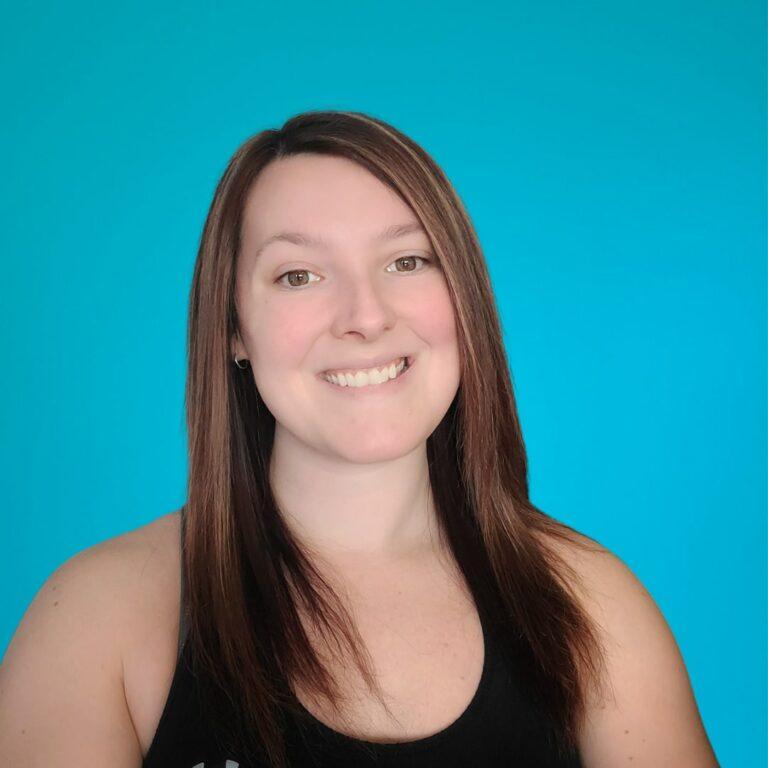 As a graduate of the Makami College 3,000-hour clinical massage program in 2016. She specializes in Rapid NFR and Orthopedic massage. Her techniques include deep tissue, Swedish relaxation, myofascial release, and prenatal massage. 
She also offers myofascial cupping, and lymphatic drainage and can provide you with helpful homecare stretching/exercise.  Jessica is trained to assist clients at various stages of wellness – whether recovering from an injury, coping with chronic pain, or just looking to relax from the daily stresses of life, Jessica can help. Jessica enjoys travelling, cross-stitching and spending time with her two huskies.
Karlee started working as a personal trainer in 2015 and quickly realized she was fascinated by the body and how it worked. Wanting to expand her knowledge of physiology and injuries, she completed a 3000 hour diploma for massage therapy at Makami College in 2018. 
Over the last 3 years, she has taken cupping and hot stone massage certification courses and specialized in deep tissue, trigger point, and TMJ/intra-oral work. She also offers prenatal massage. She deeply believes in regular massage, and overall body health, to reduce stress, relieve everyday aches and pains, and increase flexibility. 
As a proud member of the 2SLGBTQIA+ community, she presents her authentic self every day, and loves and supports all those who do the same. She is comfortable and practiced working with all genders, and body types, and strives to create a welcoming safe environment for all. 
In her spare time, Karlee loves going to the gym, playing Pokémon Go, and visiting waterfalls.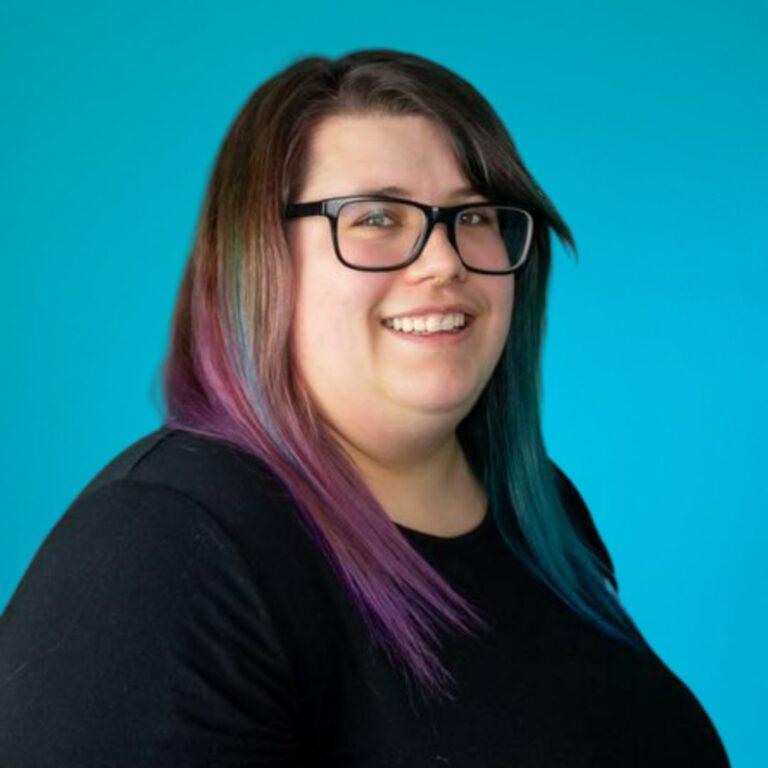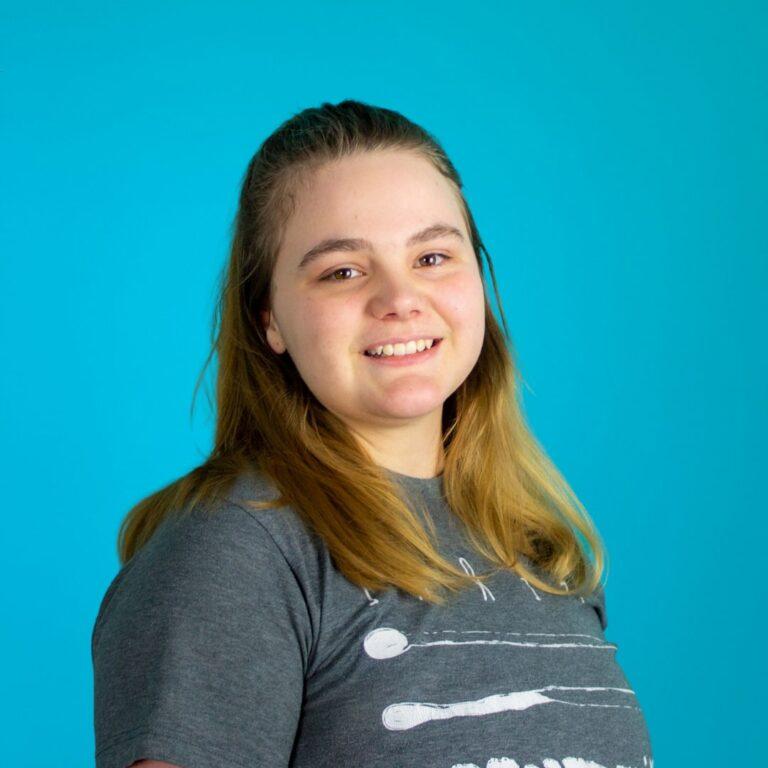 Rane (she/her) graduated from MacEwan's 2200 hour massage therapy program in June 2022, and has since been working with different types of people and bodies to help them achieve a better quality of life.
She specializes in deep tissue massage, Trigger point therapy, Swedish massage, Prenatal, Myofascial release, and basic Manual Lymph Drainage. For general relaxation, managing pain, or having a goal for improvement, Rane believes in the benefits of regular massage and aims to make you a believer too.
When she's not in the clinic, you can catch Rane skateboarding around her neighbourhood (if she's not playing videos games or drawing at home.)